SWAG ZONE
HAZEL (FREYA) | 27 | PUP / SHE / IT
💍💚 hightro 💚💍
VISITORS!!!
HELLO, WELCOME 2 MY WEBBED SITE
Hi, I'm hazel HASNOGAME, but you can just call me Hazel HASNOGAME. I'm someone who does a whole lot of everything. My biggest projects right now are working as the VJ, DJ, MC, promoter, programmer, and server administrator of UNAFFILIATED.FUN, my games HEXXXED and INDOCTRINATED, my music, and my art.
I hope you like what you see!!!
LE BLOGGEUR
2023-09-02
*dusts of this old thing, coughing and hacking and smmarking* helloooooooooooooooooooooo welcome 2 mai blog!!. or the start of it i suppose. ive been wanting to change this place up a bit ever since i saw my buddy strovi's site. and then my other buddy forest encouraged me to go put some of my thoughts on postfurry onto here as well... so here it is!!
otherwiiiiiiiiiiiiiiiiiiise lesse what else is poppingggggg. ummm oh yeah ive been working on a dressup game!>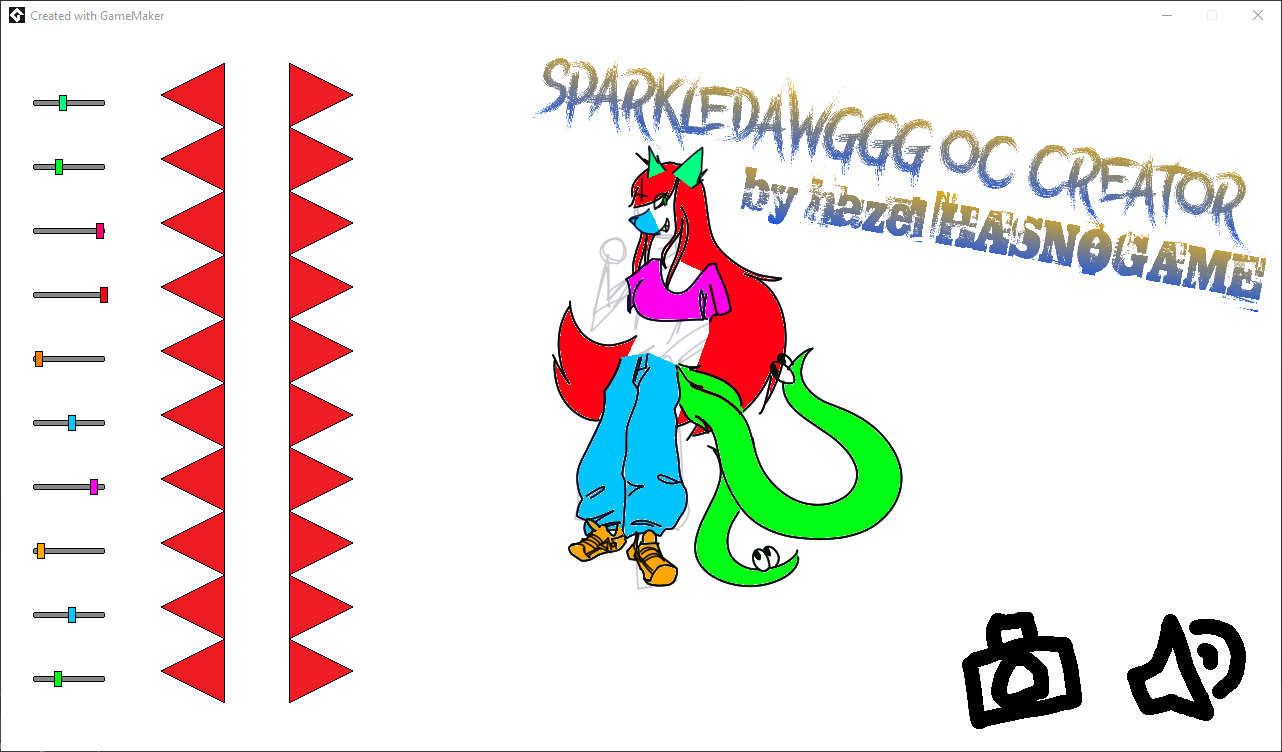 ummmmm mvoed my office around again... made a couple lil songs... been drawing more..! aaaaaaaaaaand in pain due to my wrists having a rough go <∕3
wait, are we at the end already?! oh no!! well dont forget, i love you. :o)
MY MUSIC


MY ART
STAMPS!!!!!!!!!!!!